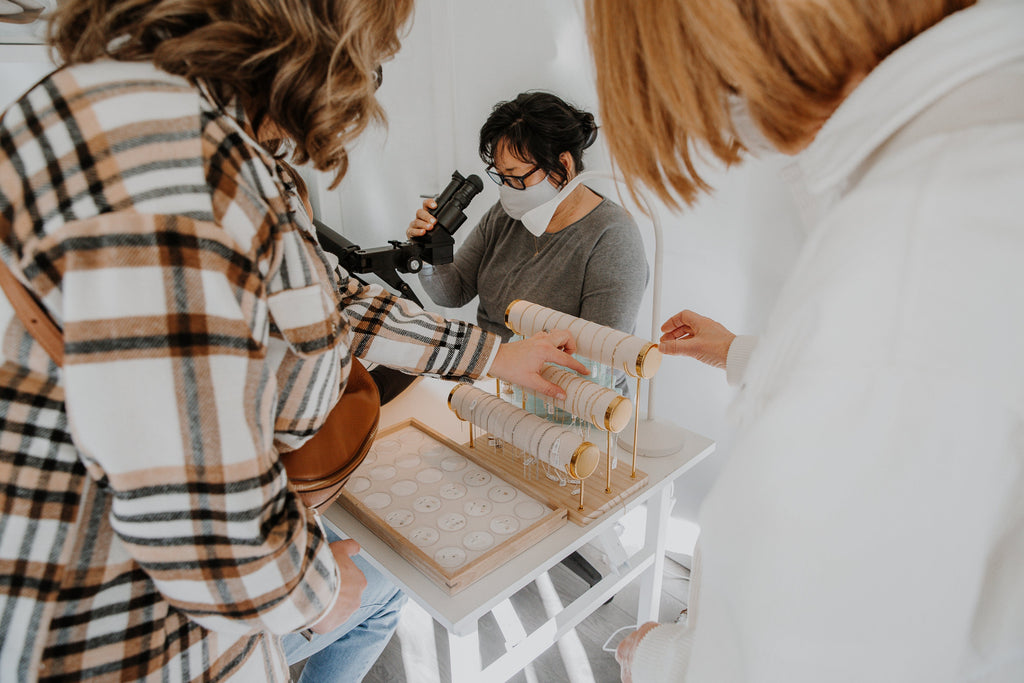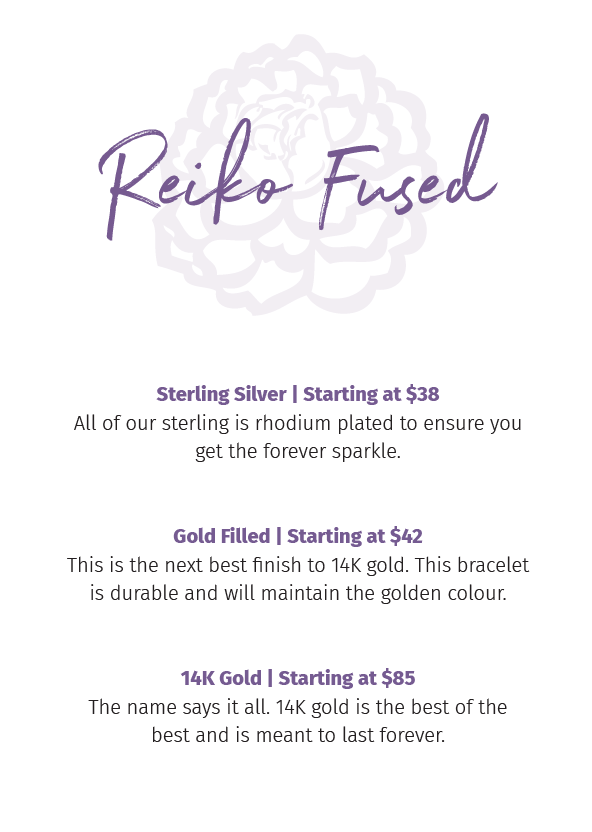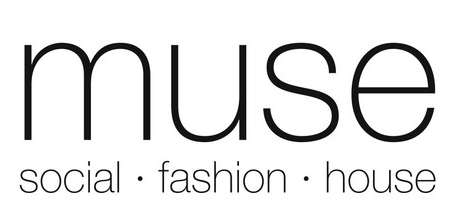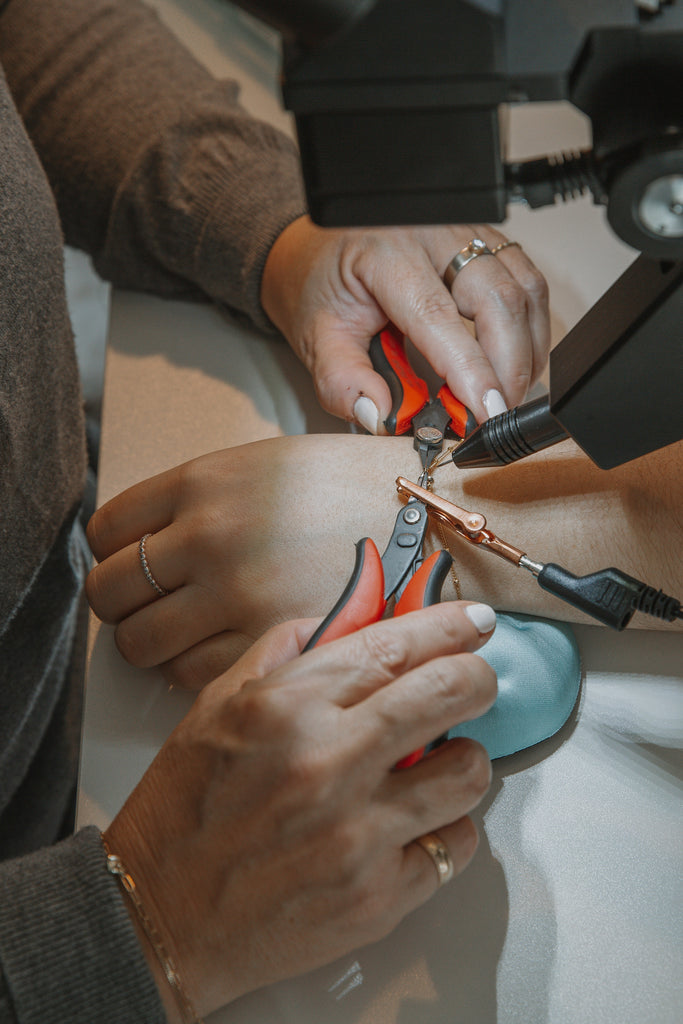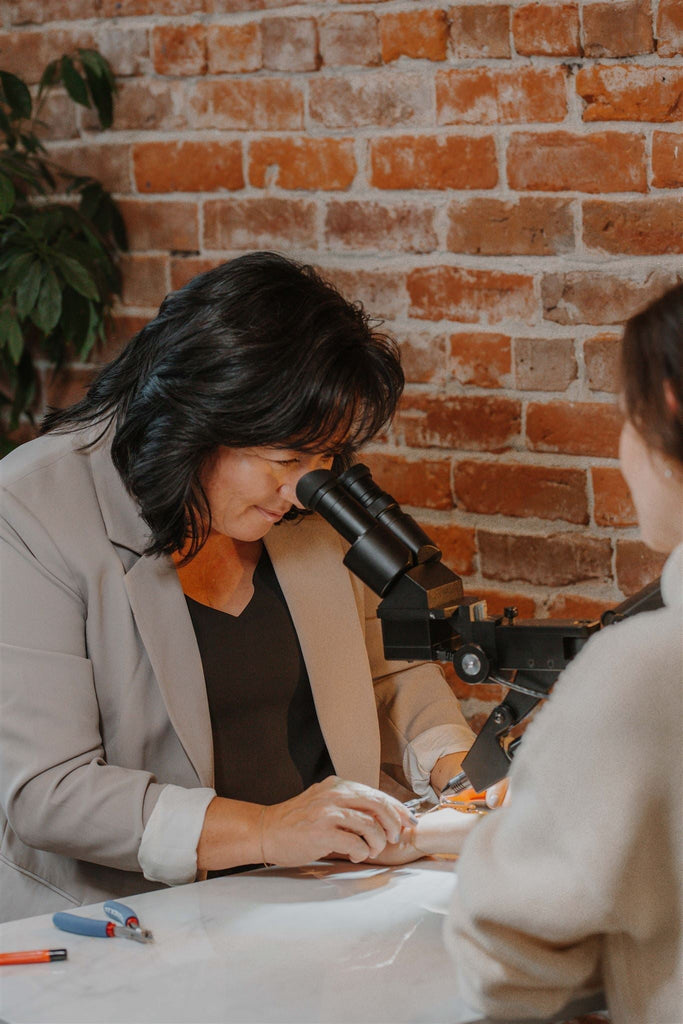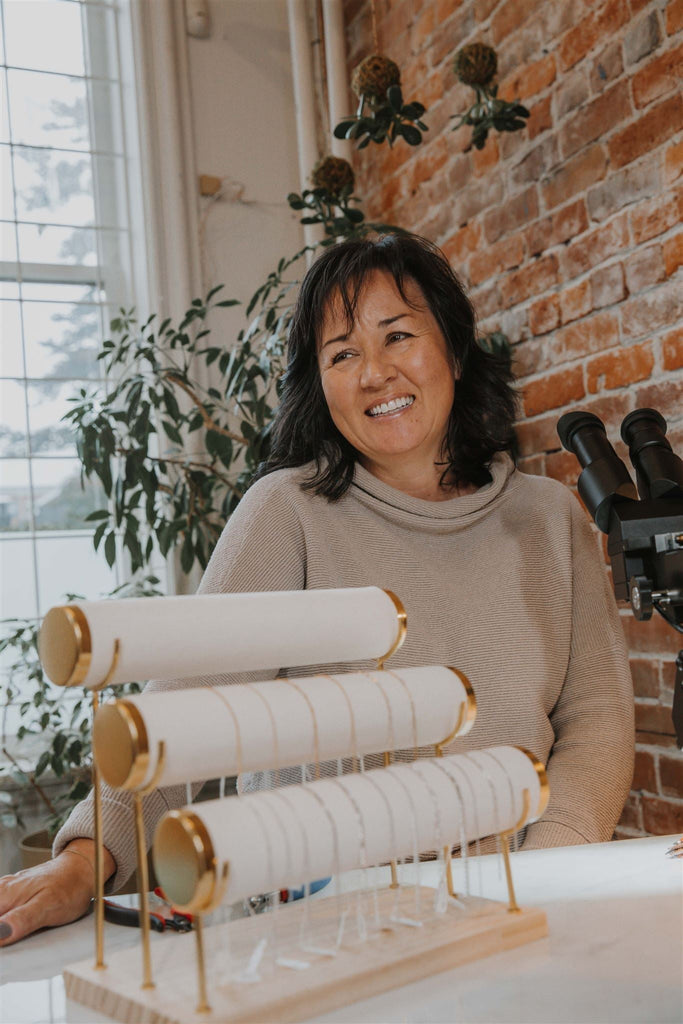 $19.00
$0.00
Reiko Fused Muse Fashion Pop Up
Create a bond that lasts forever.
Tell your story with a permanent welded bracelet. We offer a selection of sterling silver, gold filled, and 14k gold chain. 
Sessions are by appointment only, approximately 20-minutes long. You can modify your duration based on the number of people you are attending with. Please leave the quantity at '1' regardless of your booking party size. Booking instructions are below. 
A $25 deposit will be taken at checkout (this amount will be deducted from your total at time of appointment). The cost is determined by the style of bracelet you select. A price list can be found below. Charms can be added for an additional cost. 
SOUTH SURREY
MUSE FASHION 
Friday, May 6th
10am - 6pm
#
128 – 15745 Croydon Drive

, Surrey, BC


Sessions are 20 minutes in length. Please be sure to arrive early to select your bracelet style.